Balcony roll up door
Product No.:2023527205455
Name:Automatic Roller Shutter Door
Color:customize
Application:Residential window,balcony,entrance and garage
Detailed description for balcony roller shutters door
:
1. Aluminium balcony roll up door is the replacer for traditional rolling doors.
2. The doors are designed with individual style, beautiful appearance and elegant pattern.
3. Sound insulation,daylighting,heat insulation,ventilation,suitalbe to all pickproof,intelligent,convenience,energy-saving,trustworthy(reliable).
4. Its strips are made of Extruded aluminium slat,aluminium or galvanized steel foam slat with surface treated with advanced processing technics,which could waterproofing, anti-sunlight, anti-rust, anti-lacerated.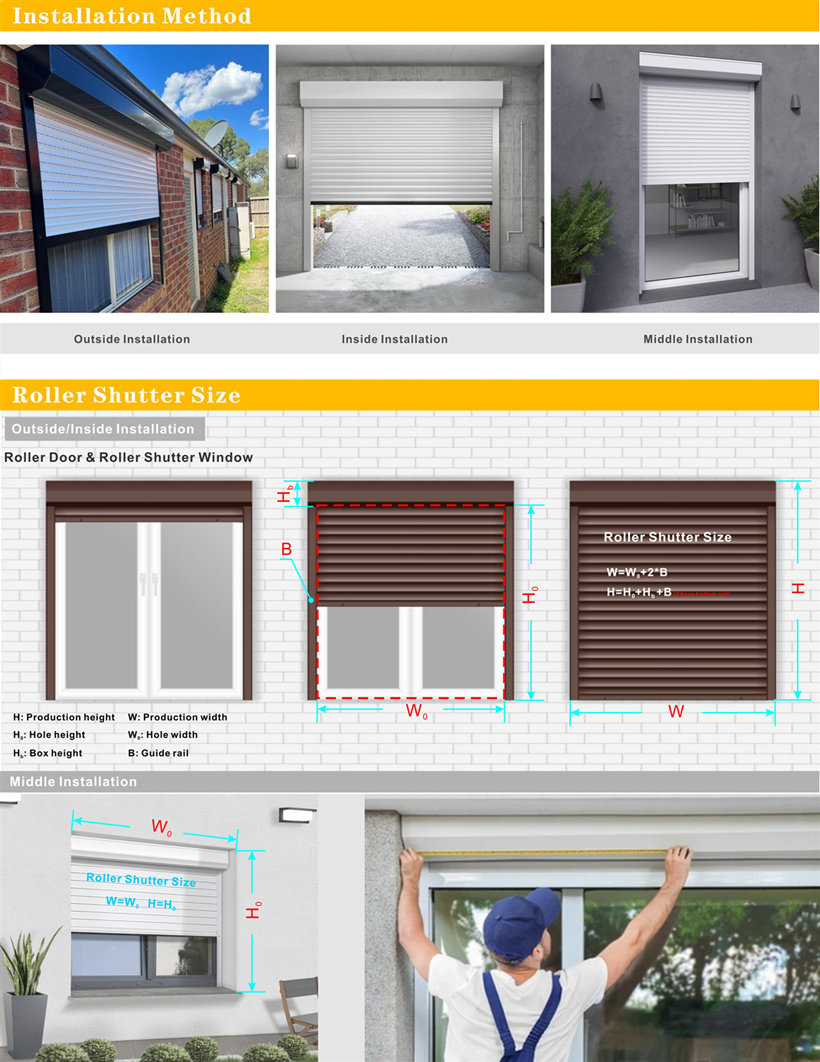 Features for Balcony roll up door:
1. Roller shutter slats option: 55mm,60mm aluminum extruded slat(roller door panel),55mm or 77mm aluminum or steel foam slat(roller door panel).
2. Rail option: 68mm,80mm
3. Motor: 40 ~ 230Nm (tubular motor)
4. Colors: white, cream and gray (any color can be adjusted by coustomers requirements)
5. All the aluminium roller door profiles are made of 6063-T5 ALUMINIUM ALLOY.
6. Advanced operation ways:manual,electric and remote-controlled with automatic locking device.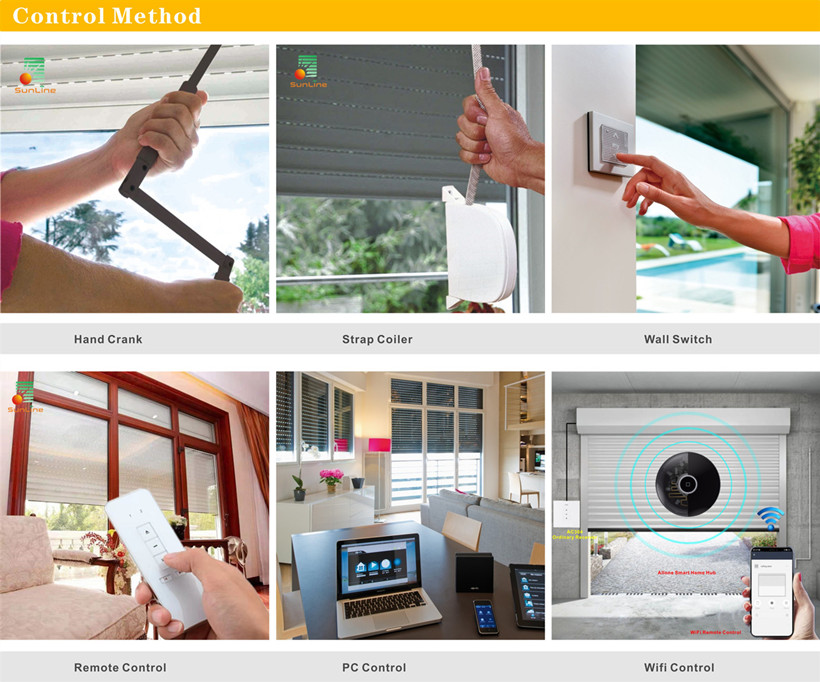 Contact Us
Name: Amanda

Tel: +86-13618482281

Mobile: +86-13975131061

E-mail: info@cnrollershutter.com

QQ: 83367189

WeChat: Rollershutter

Whatsapp: +86 13618482281

Add: Ningxiang National Economic and Technological Development Zone,Changsha,Hunan,China