Automatic Aluminum Roller Garage Door
Product No.:202352773811
Name:aluminium rolling shutter door
Color:Customize
Application:entrance and garage
Detailed description for aluminium roller garage door:
1. Roll up garage door is the replacer for traditional rolling doors.
2. Its strips are made of Extruded aluminium slat,aluminium or galvanized steel foam slat with surface treated with advanced processing technics.
3. It is the functional combination of decoration, prevention and protection.
4. Electrically-operated, roller shutter garage doors create extra space inside your garage.
5. The quiet, vertical operation allows you to park your car up to the door.
6. Press the button on the remote control, drive into your garage and at a second press of the button,the roller door closes and securely locks. The slim line remote control unit allows you to open your garage door from the comfort and security of your car.
7. Every size of garage door opening can be accommodated - from single doors to oversize double doors.
8. In the event of a power failure, an internal manual override handle allows you to open or close the garage door.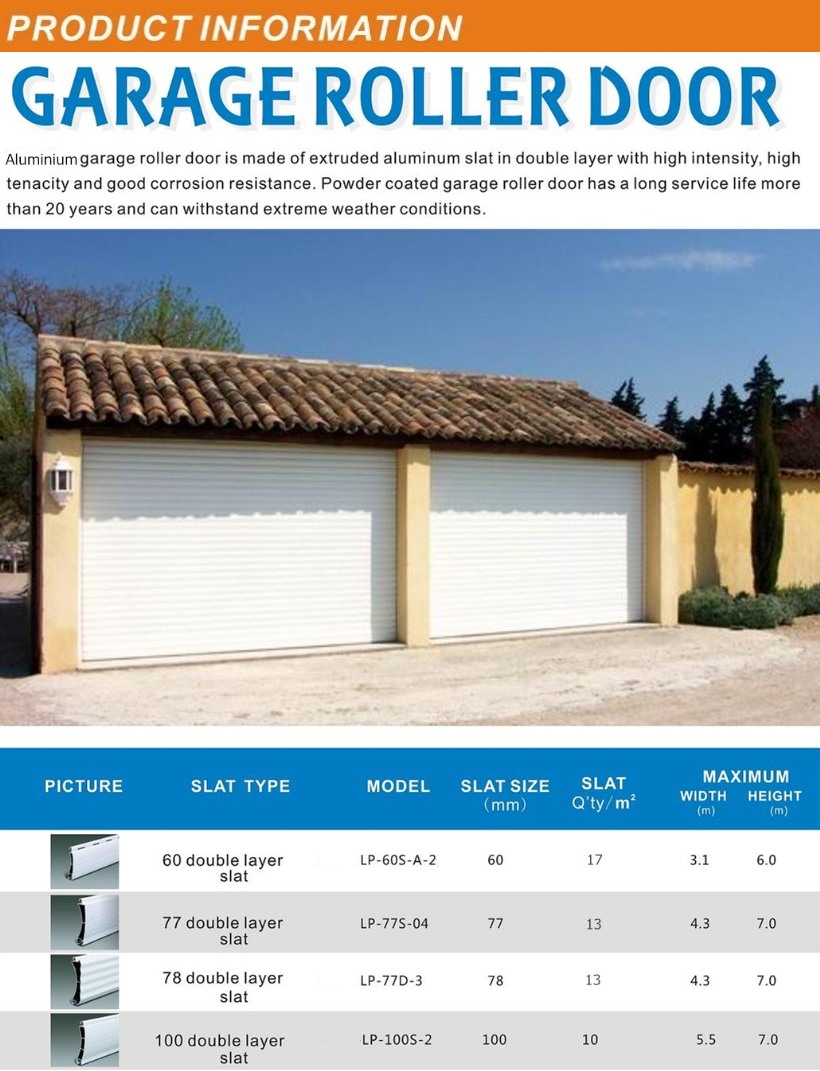 Features for rolling garage door:
1. Slat option: 60mm,77mm,78mm,100mm aluminum extruded slats(garage door panels),55mm or 77mm aluminum or steel foam slat(roller door panel).
2. Rail option: 68mm, 100mm
3. Motor: 40 ~ 230Nm (tubular motor)
4. Colors: white, cream and gray (any color can be adjusted by coustomers requirements)
5. All the aluminium roller door profiles are made of 6063-T5 ALUMINIUM ALLOY.
6. Installation mode for roller shutter: mid-side installation, out-side installation, in-side installation.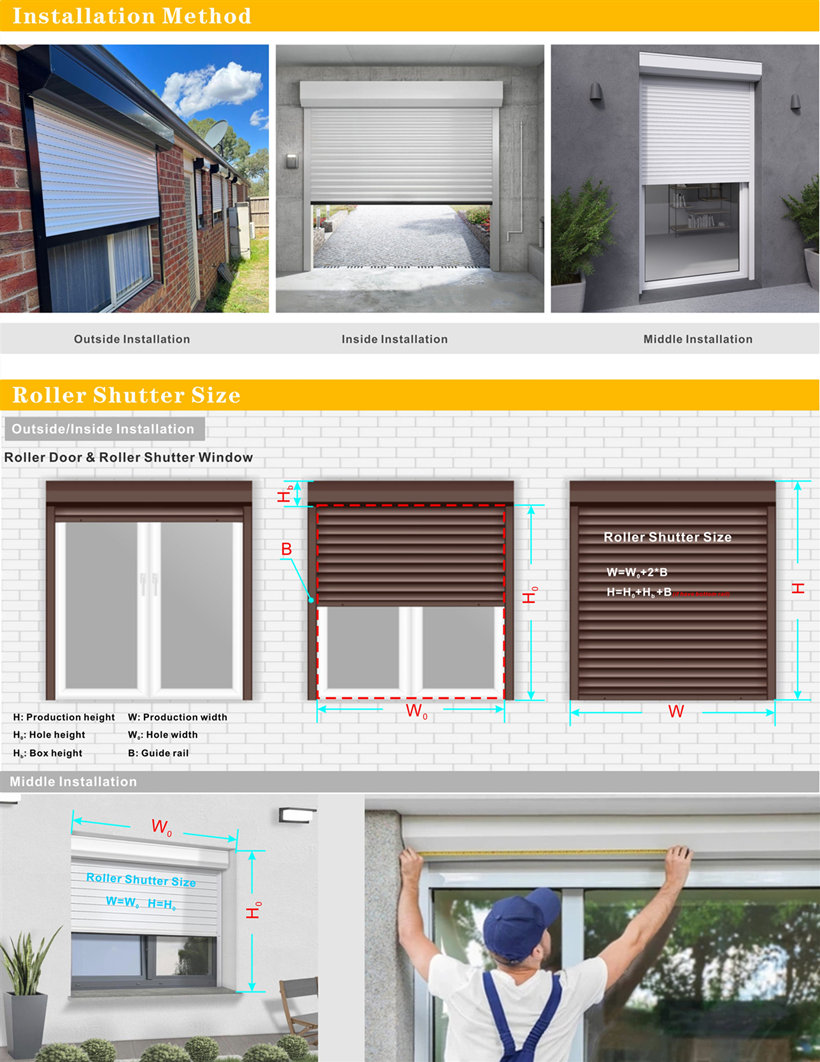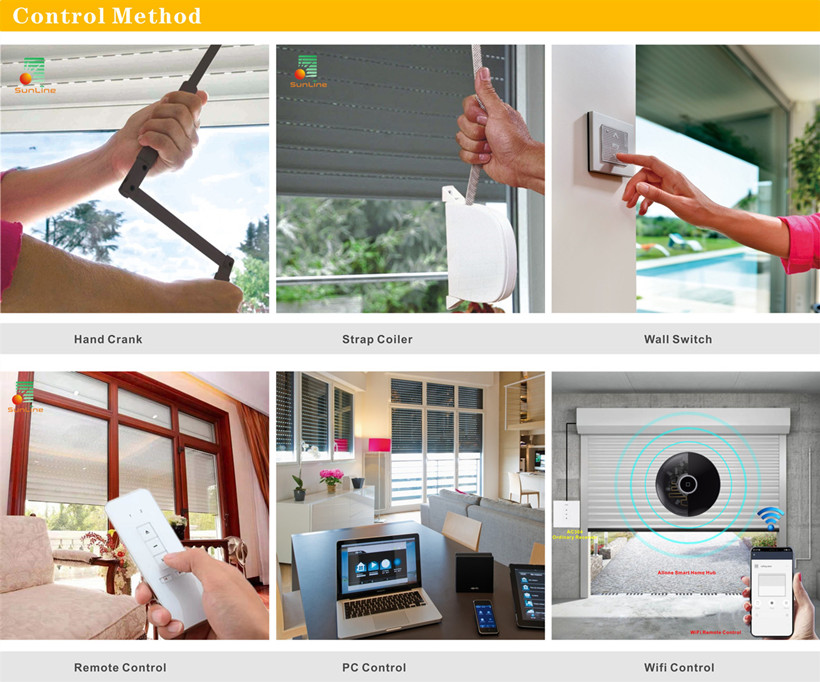 Contact Us
Name: Amanda

Tel: +86-13618482281

Mobile: +86-13975131061

E-mail: info@cnrollershutter.com

QQ: 83367189

WeChat: Rollershutter

Whatsapp: +86 13618482281

Add: Ningxiang National Economic and Technological Development Zone,Changsha,Hunan,China