Industrial Roller Doors
Product No.:202352721629
Name:aluminium industrial rolling shutter door
Model:100mm,120mm hurricane slats,140mm hurricane slats
Color:Customize
Application:factory,public building,warehouse, airport
Detailed description for industrial hurricane roller shutter rolling door:
1. Rolling Industrial Door is noiseless during the moving process, which is controlled by motor.
2. It could use the manual system to operate the door after power off.
3. Each slats connected well that promise door running smooth and safe.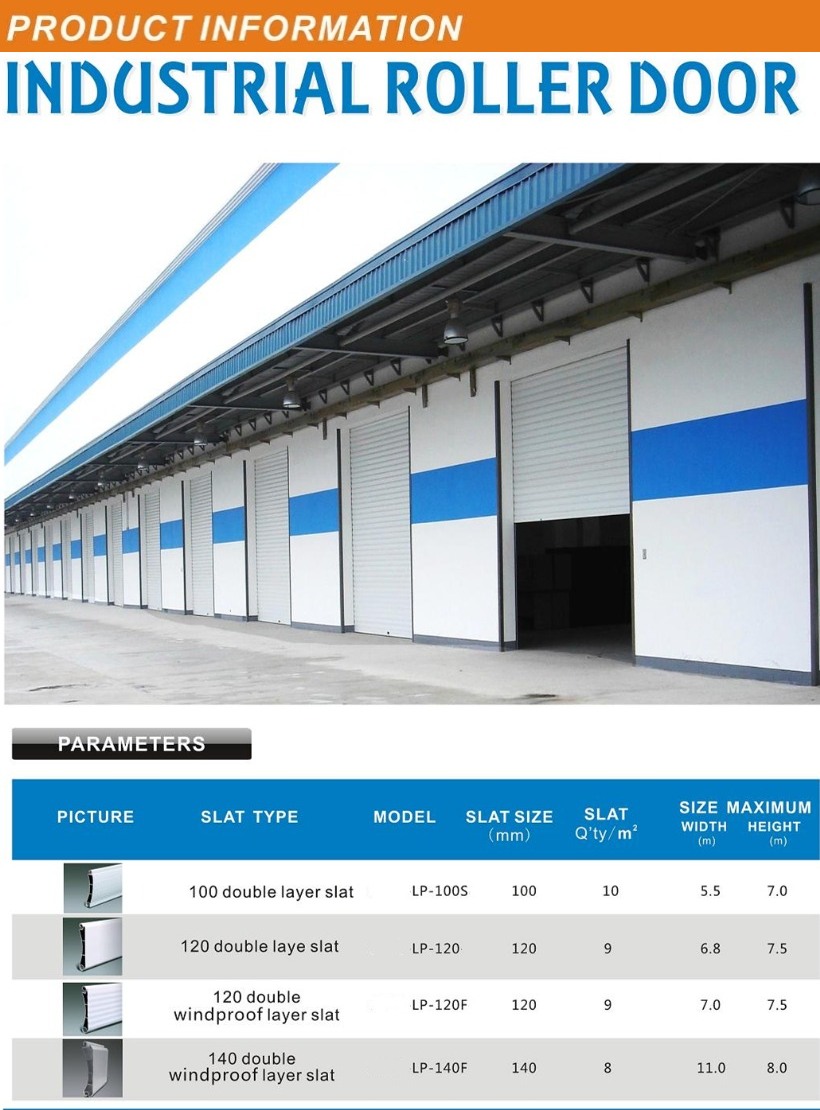 Features for Industrial roller shutter doors:
1. Slat option: 100mm,120mm,140mm aluminum extruded slat(roller door panel),95mm steel foam slat.
2. Tubular motor option: 200-300 Nm,outside motor(300KG,600KG,1000KG,1500KG)
3. Color option: White, gray, cream (All kind of styles and colors are adjustable to users requirements)
4. Surface Finish: Powder Coating
5. Material: aluminium
6. Open way: Electrical, manual,remote control,WIFI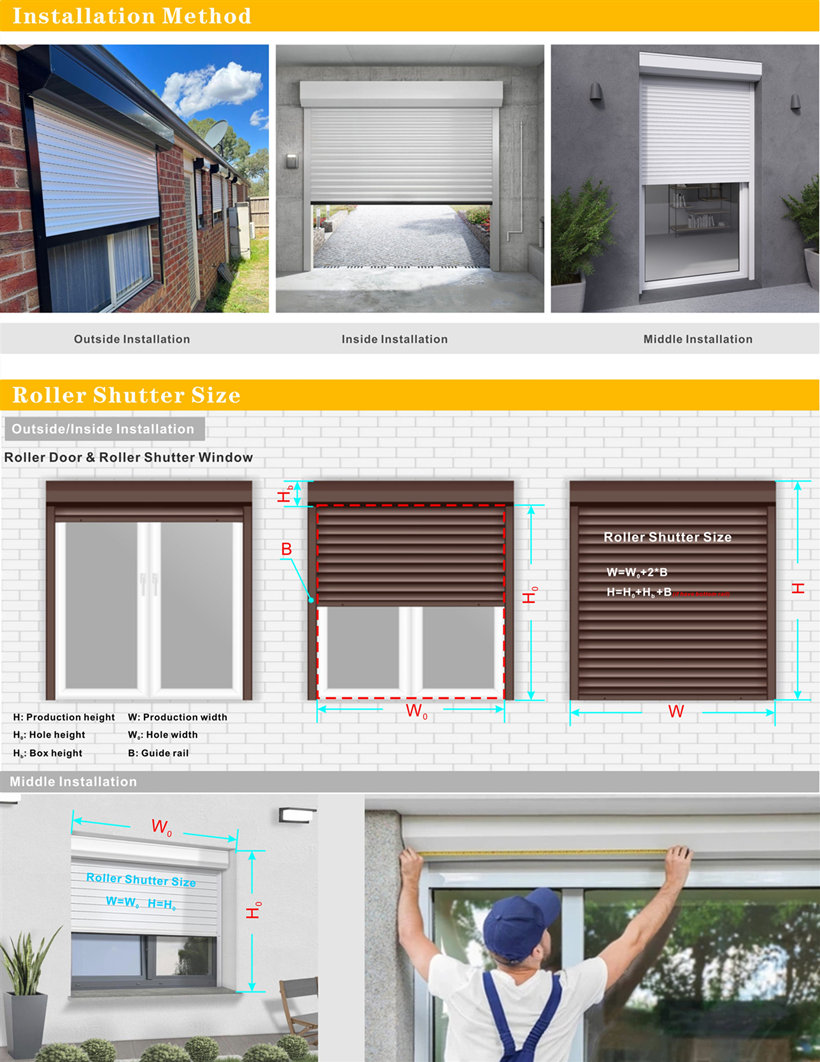 Contact Us
Name: Amanda

Tel: +86-13618482281

Mobile: +86-13975131061

E-mail: info@cnrollershutter.com

QQ: 83367189

WeChat: Rollershutter

Whatsapp: +86 13618482281

Add: Ningxiang National Economic and Technological Development Zone,Changsha,Hunan,China